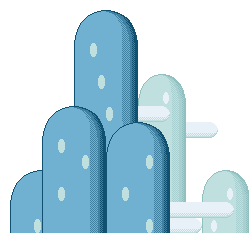 Retrobrad has been created and maintained by me - Brad!
This page has been visited times since June 2007

Hi, retro gamers!



My name's Brad and i'm the creator of this website, I'm 25 years old and live in New South Wales - Australia. I grew up in Perth, Western Australia and joined the Royal Australian Airforce as an avionics technician when I was 18. I worked on F/A-18 Hornets for about four and half years and am currently an avionics instructor which is a pretty cool job.

Anyway, my hobbies include retro games, skateboarding, electronics, snowboarding, playing drums, music (from 70's, 80's and 90's), basketball and hanging out with my wife Amy.

(Here's a photo of me having fun in the snow!).




First of all i'd like to thank my wife

Amy

who put up with me spending hours a day putting this website together - she's amazing! I'd also like to thank

***astro_boy***

,

ozzipete

,

grapes of gorf

and

marky mark

for submitting all their great retro game reviews and giving me encouragement and feedback - it's much appreciated guys!

Thanks goes out to

Jason

, my brother in law for his great help with how to use mysql databases and Dreamweaver MX. Thanks also to

Kim Lemon

for the inspiration to actually make a retro games site - You're a true pioneer! and lastly thanks to

FuSoYa

(the creator of lunar magic) where I was able to get all my pictures from that made up the theme of this site.

Thanks again!




A few years ago I was walking through a shopping mall and passed the video games section with all the xbox and playstation games, they also had the tv screens set up with a playstation and xbox console - but no-one was playing them. It got me thinking about when I was younger, everytime we would go to the shopping mall i would go straight to the video games section and they would have all sorts of consoles set up, NES, SNES, Mega Drive etc..

There was always a line behind every console, every kid wanted their turn at Super Mario Bros or Street Fighter II, I used to love looking at every game box over and over again. I got to thinking that video games these days are just a total bore, there is nothing appealing about them at all, to me games these days seem like more of a chore than fun. I wanted to relive the good 'ol days - and so my retro collection begun!



My inspiration to make a retro games site came from none other than

Kim Lemon

(the creator of Lemon Amiga and Lemon64). I had no experience in building a website but I went ahead with it expecting anything...
At first it was a very basic site which just showed my retro collection, then i expanded on it over the months and added things like a downloads section, chat room, forum and modifications.

The site has undergone a few facelifts - in April 2007 I decided to give it a huge overhaul and revamped the whole site into what it is today, I eventually finished the facelift on the 1st of July 2007 (approximately 3 months of pretty full on work!) I have learned alot since starting the site and it's been loads of fun too.

This site was created using a whole heap of programs. Dreamweaver MX 2004 to actually put the pages together, Lunar Magic (Super Mario World level editor) to get all the images that make up the site theme - I basically just do a screen capture, then paste into Paint and then edit it to what i need. Every image in the site (including title bars, backgrounds etc... have been edited in Paint also.

I also use Fastone image viewer to resize and set transparencies to all the images. Smart FTP to upload everything to my web server and last of all Bitmap Font Writer for the font in the title bars.